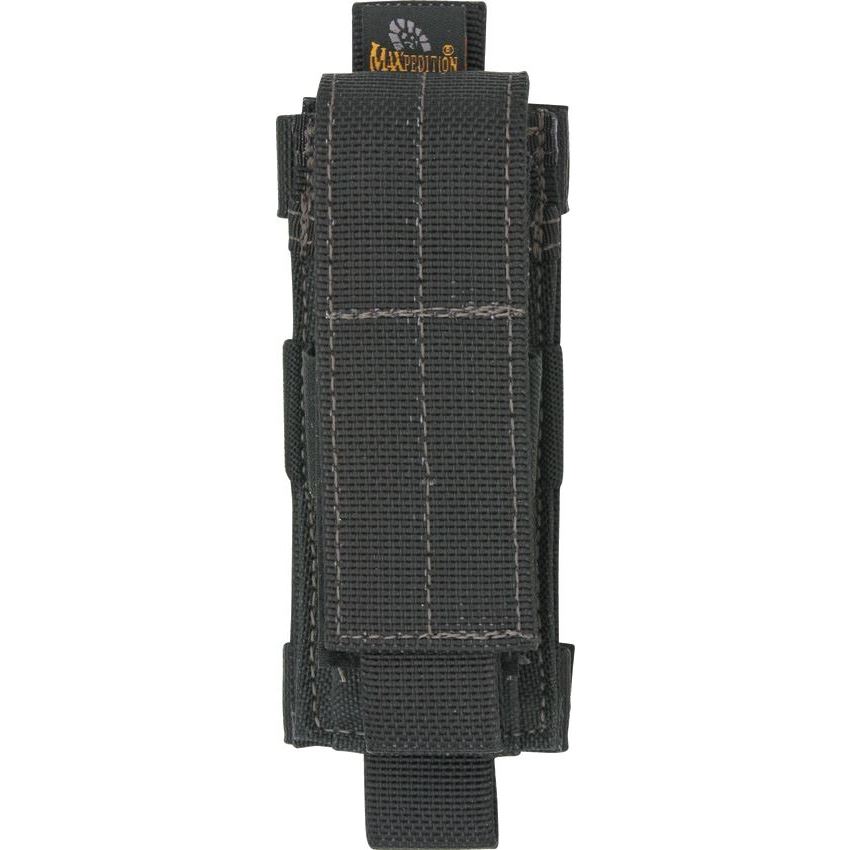 Maxpedition Gear 1411B
In Stock
Maxpedition Gear
MX1411B
$32.98
$19.52
$13.46 (41%)
Maxpedition - Single Sheath Black. Model MX1411B. Height (Enclosed): 4". Height (Max Content): 5". Diameter: 1.5" w/ Elastic Retention. Overall Width: 2". Belt: 2" Ver. or Horizontal. Attachment: Velcro strips on the back. Can hold an extra flashlight, small cellular phone, multi-tool, folding knife or handgun magazine. It can also be attached to your backpack as an accessory or be carried on the belt upright or sideways. The length of sheath lid is adjustable with internal Velcro attachments for longer items or are completely removable for those who want the quickest access. Bulk packed.

Maxpedition Hard Use Gear is constructed of 1000-Denier water and abrasion resistant light-weight ballistic nylon fabric treated with Teflon fabric protector for grime resistance and easy maintenance. Uses high tensile strength composite nylon thread (stronger than ordinary industry standard nylon thread). #AS-100 high grade closed-cell foam padding material for superior shock protection. High tensile strength nylon webbing. #10 high strength zippers and zipper tracks. UTX-Duraflex nylon buckles for low sound closures.

All items shown with the Maxpedition products are for display purposes only. They are not included with the product.